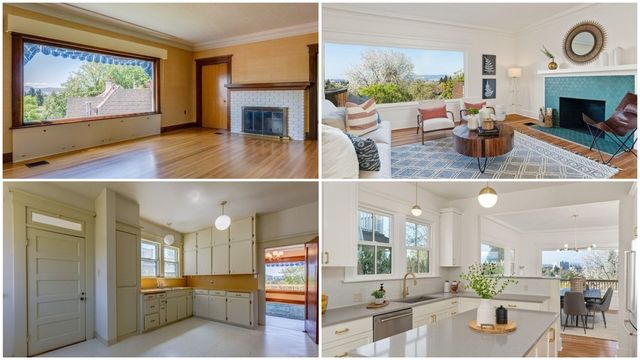 What the Flip? Portland Home Gets a Major Face-Lift and Gains $600K in Value
Flipping a house is a lot of work that can yield a big profit. But not every project is guaranteed to be lucrative. So what's the key to successfully making over a fixer-upper and selling it for a gain? Our series "What the Flip?" presents before and after photos to identify the smart construction and design decisions that ultimately helped make the house desirable to buyers.
Known for friendly faces, eclectic locals, and beautiful scenery, Portland, OR, has been seen as a desirable place to put down roots for a while now. It was even rated the ninth best U.S. city to live in by U.S. News & World Report. All of those benefits, plus historically low real estate inventory, mean housing prices in Portland are high. But for flippers who can nab a fixer-upper with good bones, there's plenty of potential for profit—as this example shows.